Advent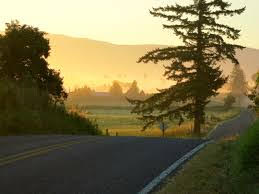 A season of waiting in God's grace …
advent christmas epiphany 2018 booklet
If Advent is mystery and Christmas is grace, then the way to be open to receive God's gifts is in simplicity and silence.
Advent takes time. And it is difficult for us to deepen our awareness of the mystery and grace if we are continually surrounded by the bustle of life around us. We need time, time in prayer and preparation.  Silence and stillness give us space and solace to make ready our hearts for the birth of God.
One way to stillness…
Rise before dawn. Look at the color of the sky. Find that color within you, the color of longing and hope, of mystery, the color of the eyes of your heart. Attend to the feeling of that time of day, the feeling of anticipation, of things beginning, things changing, the feeling of getting ready for things to happen. Feel all Creation with your awakening, rising, shining with a new light.
Meditate on your hopes and dreams; appreciate your gifts; contemplate the infinite grace of God hidden in humble things like sunrises. Listen to your longings. Embrace the silence. Embrace your emptiness.
Quiet Day
As we enter the season of Advent, join us for a moment of quiet reflection and stillness. This quiet morning offers an oasis of peace and quiet in the midst of much holiday noise.

Join us for three meditations and labyrinth walk on the cost of keeping a quiet Advent in the present age.
Saturday, December 1 from 9:00 am – 1:00 pm
In Maginnis Chapel.