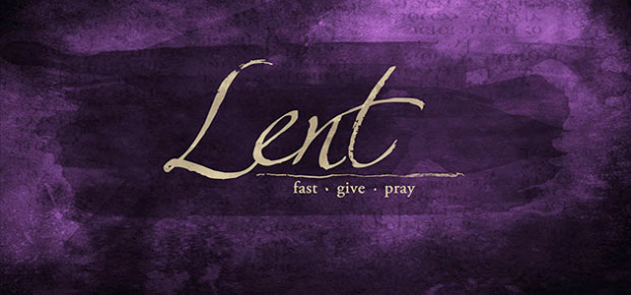 30 Good Minutes Becoming Beloved Community
Sundays During Lent following our 10:00 am service: Opening the Prayer Book: your introduction to the Book of Common Prayer & and how we pray with it! Sundays throughout Lent 30 Good Minutes focuses on The Book of Common Prayer. Since 1549 the Prayer Book has changed but it has continued to guide and direct worship and our common life and prayer. We hope you will join us to explore and practice using the Prayer Book. Come and see in this year of our Lord 2019 that our Prayer book is still relevant! We promise.
Beloveds, come journey with us! Wednesdays During Lent
Beloveds, come journey with us! During Lent this year, Christ Church will gather on Wednesdays from 6:30 pm to 8:30 pm in Cummins Hall where we will "eat, share, pray." We will eat a simply soup supper, share our lives in reflection on the theme of the becoming the beloved community through the "way of love," and end our time by praying compline.
We will use materials from The Episcopal Church to reflect on how we live into and grow as disciples of Jesus Christ. We understand that participation may vary from week to week.
Feel free to come on each Wednesday or just a few, but please send a RSVP to the Rev. Iain Stanford (istanford@ccparish.org) or sign up in the Narthex so that we know how to plan for our simple supper. Have a blessed Lent!
Thursdays During Lent
During Lent Thursdays are quiet in the parish. At least the in the morning from 10 -1. The Labyrinth in Maginnis Memorial Chapel is open for walking as is the Nave for prayer and silent meditation.
Annual Fleece Drive
It's time for our annual fleece drive! Sunday school students will be making no-sew blankets starting March 10 and all through Lent. We are in partnership with Project Linus in getting warm cuddly blankets to children in crisis.Join us by heading to JoAnn Fabrics and purchasing your favorite color and pattern of fleece in two-yard increments. It takes 2 two-yard pieces to make one awesome blanket!. Bring it to our donation bin in the Narthex and we'll turn it into comfort for a child!
Devotional Resources
United Thank Offering and Lent
There are many ways to practice this season of preparation and United Thank Offering has a Lenten Devotional calendar to help remind you of your blessings.
The way the calendar works is similar to taking part in a marathon and making a pledge for each mile walked. Each day you will notice there is a reference to a UTO grant site; you may look at the site to learn more about their grant. Then, you might think about how much you might donate for each item you will see every day, either in your home or your community. Each item, each day, is then translated to a dollar amount you place in your "blue box".
Ash Wednesday and Sundays are "free" days to be grateful for our blessings and for the opportunity to celebrate Eucharist with our church families. Most churches will have their Spring in-gathering near Ascension. Whenever your church decides to hold the collection, your boxes will be filled with blessings. The calendar may be downloaded here www.episcopalchurch.org/files/documents/uto_2019_lenten_calendar.pdf
Are you receiving the monthly United Thank Offering newsletter? There is information here, links to help you with your ministry, as well as news from other churches in our Provinces and the world. You may sign up at www.episcopalchurch.org/posts/uto/united-thank-offering-e-newsletter
Whatever way you prepare for Easter, know that you are blessed. And when you share your blessings with others, the world becomes a joyful place.
The Way of Love In Lent
Download Calendar
Lent Devotions
Download Change for Change Devotions