Outreach at Christ Church:
Matthew 25:35-36
"…for I was hungry and you gave me food, I was thirsty and you gave me drink, I was a stranger and you welcomed me I was naked and you clothed me, I was sick and you visited me, I was in prison and you came to see me."
Mission Statement:
Christ Church Episcopal Parish has twelve active ministries, which support local, regional and international organizations. We are engaged in helping the sick, the lonely, the hungry, youth at risk, providing clothing for the needy and working towards sustainable housing with our efforts focused on both local and international outreach projects.
As Jesus taught us, when we meet people, we are to treat them as if Jesus, himself, was standing in front of us. This leads us into a life of service and action.
Our Annual Outreach Auction is the primary resource for funding. Another way is to invest our time and talents. You can make a difference in helping others. Please join us as a new committee member, a volunteer or through your contributions and donations but we need your help and welcome your involvement.
2020 Outreach Fundraiser: April 25th:
On Saturday, April 25th, please join us in igniting the spirit of Outreach and Community so we can continue to support our Outreach ministries.
Please talk with us about how you might get involved and how you can help us make a difference. Volunteers and donations are critical to helping us to raise funding allowing us to continue to support the Outreach Ministries that work with.
Chairman: Steve Whittaker
Vice-Chair: Patrick Bonesteel
Treasurer: Stewart Bartlett
Secretary: Mary Sullivan
Spiritual Director: Stewart Bartlett
Committee Members:
Sharon Boneteel, Diana Fisher, Sydney Fitzpatrick, Terry Crawford, Vicki Cena, Lori Dierckes, Caroline Davis, Judy Montgomery
Below are the twelve Christ Church Episcopal Parish outreach ministries, links, and the committee liaisons to reach out to:
---
American Red Cross Blood Drives
https://www.redcrossblood.org
Contact: Steve Whittaker: steve@whittpho.com
We partner with the American Red Cross with two to three blood drives a year to help save lives. For every blood donation, three people receive the gift of life.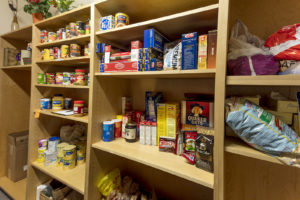 Christ Church Episcopal Food Pantry
http://ccparish.org/outreach/
Contact: Steve Whittaker: steve@whittpho.com
Every month, we host a canned food drive.  Our parishioner's donated canned, dried food and infant formula is stored and distributed to outreach ministries and food banks by our staff, ministers and volunteers throughout our region. Expiration dates are critical and are strictly monitored for safety purposes. Your donations are making a difference in our community and we thank you for your continued support.


Sam's Attic- Good Samaritan Ministries
http://www.gsmuganda.org/sams-attic
Contact: Mary Sullivan: masullivan2017@gmail.com
This retail store is run completely by volunteers, selling gently used clothing, household and sports equipment. All items donated and the proceeds are used to pay teacher's salaries in Uganda.
Volunteers: Help run the operations of the store and others donate Items to the store.

Habitat For Humanity
https://habitatwest.org/
Contact: Terry Crawford: tpcrawfords@comcast.net
Building decent, sustainable and affordable housing for qualifying working individuals. We provide labor and financial assistance.
Volunteers: Construct, furnish and landscape homes and feed volunteering work crews.

Health Bridges International (Peru)
https://www.hbint.org/
Contact: Patrick Flanagan: flanruns@gmail.com
Our parishioners support Union Biblica, which provides abandon youth in Peru with education, medical care, and housing; also supporting Alta Cayma Mission, which works to break the cycle of poverty in the settlements outside of the city of Arequipa through nutrition, education, job training, and health programs. Support also goes to the Anglican mission in Lima. We provide financial and volunteer assistance.
Volunteers: Join team Peru and provide on-site help.

Holiday Sharing
http://ccparish.org/outreach/
Contact: Vicki Cena: bvcena@comcast.net
Provides Christmas gifts for various local programs like Outside- In, the NW Pilot Project and the Children's Relief Nursery. At Easter, we provide baskets for the children in need throughout the Metropolitan area with donations taken from the Giving Tree and donate and deliver gifts.

Lake Oswego Meal Network
http://lakeoswegomealsonwheels.org
Contact: Diana Fisher: dfisher44@gmail.com
This program is sponsored by the Lake Oswego Senior Center and is focused on providing nutritious and affordable meals to seniors living in Lake Oswego.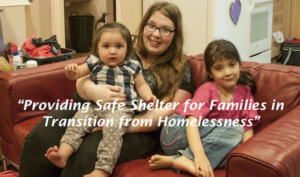 Lake Oswego Transitional Shelter Ministries (LOTSM)
http://www.lotsm.org/
Contacts: Vickie Cena: bvcena@comcast.net | Lori Dierckes: ldierckes@yahoo.com
Sharon Bonesteel: psbonesteel@aol.com
Lake Oswego Transitional Shelter Ministry (LOTSM) supports two single family apartments that shelter families working toward stable, independent living. Together with volunteers from six LO area churches, we offer our families support to stabilize their circumstances so they can sustain independent living. LOTSM works in partnership with Clackamas County Transitional Housing. In 2019, LOTSM supported 7 families including 13 children.

Masaka School in Uganda  
www.gsmuganda.org
Contact: Mary Sullivan: masullivan2017@gmail.com
This is a school for day students and boarders that provides primary and secondary for over 1000 children in rural Uganda. We provide financial and volunteer assistance.  We have helped to build the school and new restrooms, support teacher salaries, and provided a van to assist with supplies and medical emergencies.

Potluck In The Park http://www.potluckinthepark.org
Contact: Co-Chairs: Lori Dierckes: ldierckes@yahoo.com
Aubrey Stevens: aubreygirl1995@gmail.com
Christ Church Episcopal Parish and volunteers have supported Potluck In The Park for over 26 years, feeding 500+ hungry guests in downtown Portland every Sunday.  This is our largest Outreach program in terms of rotating volunteer numbers with more than 60 people involved including families and teens. Each Sunday, for one and a half hours, teams rotating every Sunday sort food that has been donated from food institutions such as Trader Joe's. Our teams prepare in the Parish kitchen casseroles, salads, soups and beverages. We have and need more volunteer cooks and drivers who prepare and deliver these warm meals and help serve them in downtown Portland.
Volunteers: rotating teams pick up, sort, prepare, deliver and serve food, every Sunday.

TLC/TnT
http://www.tlctnt.org/
Contact: Stewart Bartlett: Stew_Bartlett@yahoo.com
Based in North Portland, this organization is run by a retired school teacher Faye Palmerton. TLC/TnT offers support for families keeping kids in school and away from gangs. We provide financial assistance for summer camps and volunteers for events throughout the year.
Volunteers: Speak on meaningful topics of interest to teens and college students and we help with camps.

William Temple
https://www.williamtemple.org/
Contact: Patrick Bonesteel patrickbonesteel@gmail.com
Named after a former Archbishop of Canterbury known for his commitment to social justice, this Episcopal facility was established in 1965 with help from members of Christ Church Parish. From its initial beginning as a counseling center, William Temple House has grown into a trusted community resource offering personal and family counseling, food, clothing, and other services to thousands of individuals and families in need. Volunteers assist in operating a thrift store, a food pantry, and the Children's Clothing Closet where families and children are assisted in selecting new school clothing in a store-like setting. Other services include financial assistance with utility bills and access to dental and vision services. After more than 50 years, William Temple House continues as a place of healing and hope.